Virtual Offices Are The Freelancer's Best Friend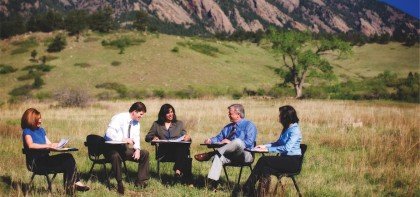 We can talk all day long about how great using a virtual office can be (because it really is great), and how the general, catch-all "busy business person" will benefit from the flexibility and value they provide. While this is very much the case, perhaps it is time we shine the spotlight on ourselves for a minute – take a more personal look at just how beneficial the world of virtual officing can really be.
                                                                                                                                                                                                                                                                                                     Take me for example. I am just the person to espouse the greatness of a virtual office because 1) I am a freelancer and can benefit greatly from the use of a professional environment every once in a while. 2) I have used them before and therefore can speak (or write, rather) from experience. Without droning on and on, let me tell you a little about myself.
                                                                                                                                                                                                                                                                                                           I established myself as a freelance writer years ago both because I love to write and my husband's career choice forced me to find work that I could pick up and take with me no matter where in the world we live. From Portland and New York City to Virginia Beach, Indianapolis and Lexington, KY, I have moved around an almost comical amount in the last several years of my life and I'm grateful for the existence of
virtual
and 
serviced office suites
 and
meeting rooms
. While I may not have the most geographically stable lifestyle, it is one that I love and I have the ease and flexibility of virtual offices to thank for some of that. I know I can take my business with me wherever I go, so I never have to worry when another move is looming on the horizon … like next summer, when we'll move to Washington DC …
                                                                                                                                                                                                                                                                                                            While no two freelancer's journeys are ever the same, perhaps you can find a common bond or two between my story and your own? Ultimately, the point is that virtual offices, unlike traditional office space, have the unique and incredibly valuable power to mold and shift to your ever-changing, and expanding, needs. Whether it is a more impressive (i.e. legit) environment that your business needs or, as in my case, the ability to create this type of professional setting in multiple locations as your own geography changes, virtual offices provide the perfect solution, every time.
                                                                                                                                                                                                                                                                                                    Image source: Executive Office Suites
Written by McDuffie Republished with permission by Alliance
---
---