A Virtual Office Can Add A Professional Image for Your Business!
During the initial stages of building your business, I am sure you have heard about the importance of setting up a commercial office location. A physical location that is zoned for business speaks volumes for your company and it's operations.
If you decide to use your home address for your company, keep in mind some lenders may not extend credit to a "home-based" business. But if you are adamant about having a commercial address but cannot afford renting out traditional office space and hiring someone to manage your calls, mail, files etc., then having a Virtual Office is what you need.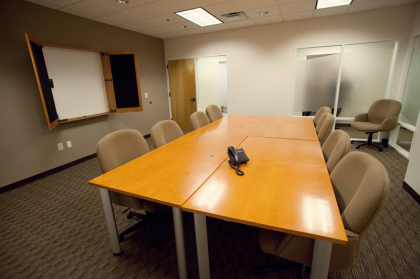 Here at Executive Office Suites, we offer various Virtual Office packages to help support you and your business and provide the professional image that you are searching for. Not only do you get a permanent mailing address and business phone number, but you get 24 hour access to our services which includes 3 meeting rooms and flex office space and a virtual admin (who you do not have to pay) who will answer your calls and help with your mail.
Give your business the professional image you require to get ahead of the competition. Call today for more information or stop by to tour our facilities!
Image Source: Executive Office Suites
Written by Carbajo Republished with permission by Alliance